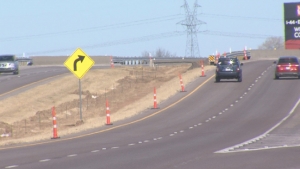 The Texas Department of Transportation and the Burkburnett Police Department are stressing the importance of not drinking and driving.
"I want people to know that if you've been drinking, do not get behind the wheel," said Burkburnett Police Department Lt. Donald Gibson.
Gibson has spent 10 years in law enforcement and said officers take drunk driving calls seriously. One TxDOT official agrees and said drunk drivers dictate a person's outcome.
Find out what that official had to say on the subject and read the complete story here.